2015 Ford Mustang GT vs 2015 Chevy Camaro SS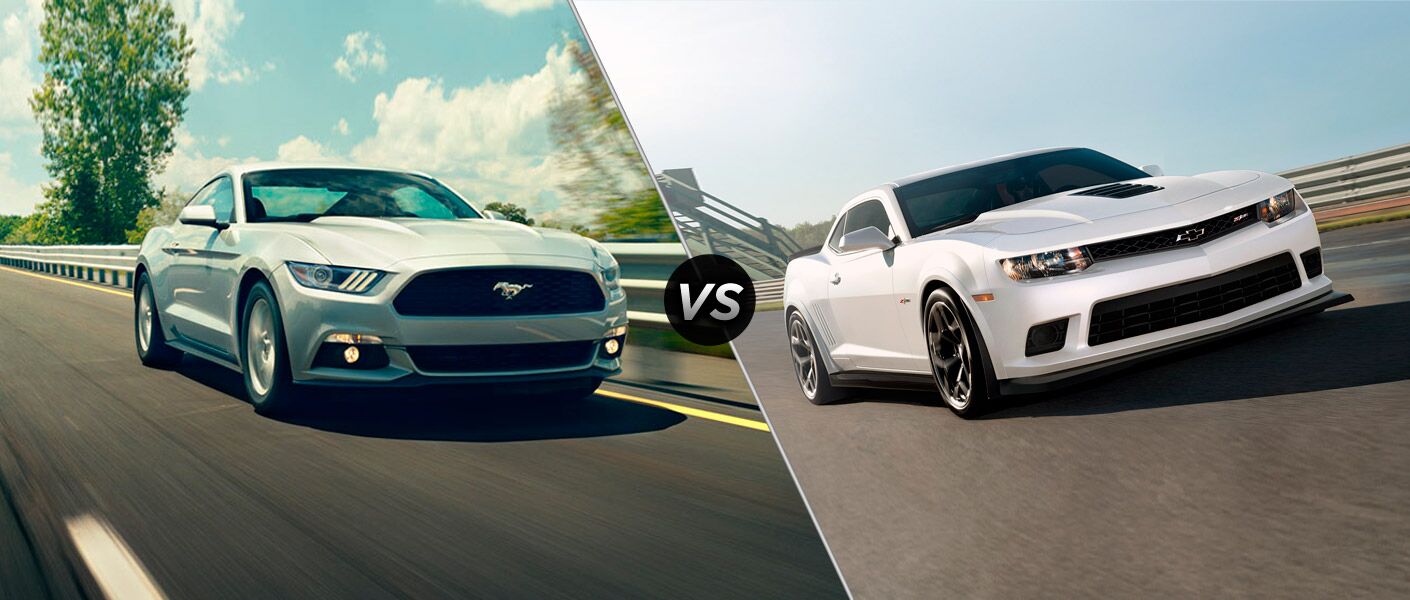 | | | |
| --- | --- | --- |
| 2015 Ford Mustang GT | VS | 2015 Chevy Camaro SS |
| $45,885 | MSRP | $41,880 |
| 435 | Horsepower | 426 |
| 3,810 lbs | Weight | 3,884 lbs |
| 4.5 Seconds | 0-60 Speed | 4.5 Seconds |
Muscle cars have made a significant comeback in recent years and they have all made rapid jumps in capability as they race to be the best. When comparing the 2015 Ford Mustang vs 2015 Chevy Camaro SS, it is hard to deny that both muscle cars have a strong command of the road, but the Mustang is just plain better thanks to its performance, comfort and the way that it's just fun to drive. With features like launch control and a bigger set of front brakes, the Mustang is also more easily controlled.
When it comes to flat out speed the two are closely matched until you start to exceed speeds of 100 mph. The Mustang reaches 150 mph nearly 5 seconds faster and has a top speed of 164 mph, compared to the Camaro's 156 mph top speed. The Mustang has better acceleration with a rolling start, making it on par or better than the Camaro at every turn.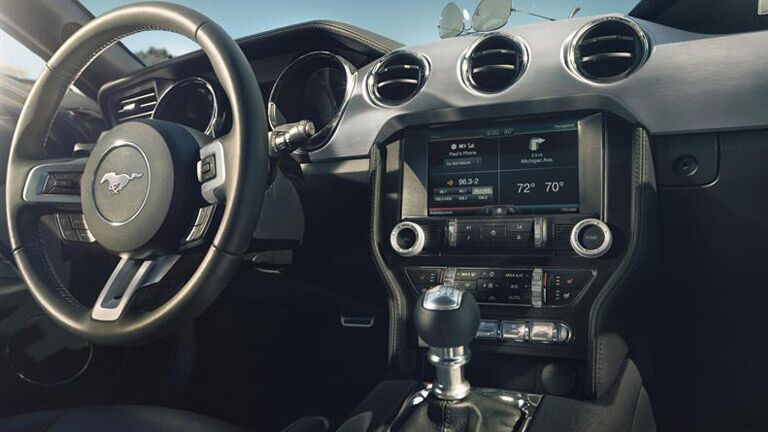 The Ford Mustang GT in Tampa
The 2015 Ford Mustang is one of the most visually appealing muscle cars we've seen in years. The fighter jet inspiration is apparent, yet the retro looks that you come to expect remain an integral part of the design. Beyond looks, the Mustang is agile and fast, making it more than just a one trick pony. It can take you down a straight road or a winding track at speed and it will feel great while doing it.
To further improve the drive, the GT comes with a performance package that includes unique chassis tuning, heavy-duty springs, Brembo 6-piston front brake calipers with larger rotors and a number of other unique features. This results in even better handling and control. If the GT isn't exactly what you're looking for, the Mustang has three other options found in the 2.3L EcoBoost, the 3.7L V6 and the Shelby GT350.