Custom Truck Lifting and Performance Sports Cars Tampa, FL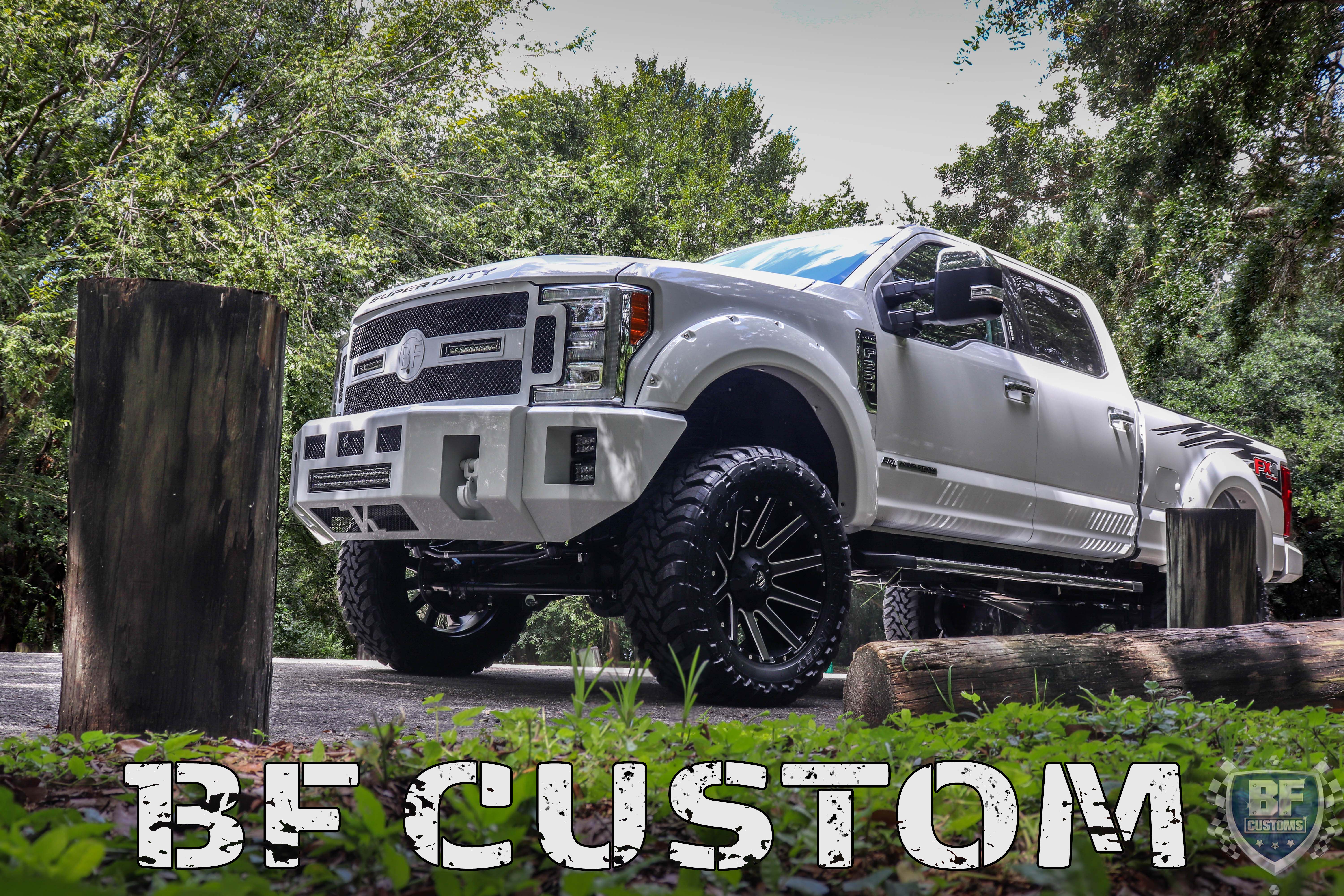 Brandon Ford is home to the best custom truck lifting and performance sports cars near Tampa, Florida. Brandon Ford's BF Customs line offers a wide variety of lifted trucks, everything from the F-150 to the Super Duty. Our BF Rockets custom line of Mustangs are some of the best Ford performance vehicles.
If you are looking for the best lifted trucks and performance customs in the state of Florida, Brandon Ford will be your first and only stop. Our professionals are some of the best in the business, and all of our custom work is done on-site. Brandon Ford will help you get the absolute most out of any Ford vehicle. Any Ford can be a high performance vehicle with a little help from Brandon Ford, and BF Customs.
With all the options available at Brandon Ford, there is no excuse not to be cruising the roads under the Florida sun in your perfect lifted Ford truck or performance Mustang. Your one-of-a-kind vehicle is waiting for you at Brandon Ford. Whether you like riding high over everyone else or low to the ground with over 500 horsepower at your fingertips, BF Customs is here to get the job done.
BF Customs Lifted Trucks
Brandon Ford has several BF Customs lifted trucks in our inventory. All of these custom F-150, F-250, and F-350 trucks have been done in-house. Our prestigious Lifted Truck Hill displays some of our best creations. Taking a walk up its slope will leave you impressed by all that Brandon Ford can offer.
If you have your own Ford you would like to turn into the truck of your dreams, we can help you out with that as well. At Brandon Ford, we can lift your truck and equip it with custom wheels, leather installs, body kits and suspension upgrades. If you'd like to make some aesthetic changes, we also offer custom stripe kits.
The Ford F-Series lineup offers some of the best pickup trucks available on the market. These trucks accept no compromise, and at BF Customs, you won't have to rest either. We are committed to making sure you leave our lot with the ultimate Ford truck.
BF Rockets Performance Sports Cars
Trucks aren't our only forte at BF Customs. Our BF Rockets line of high performance Mustangs are some of the best sports cars on the roads. We offer custom supercharger installations, carbon fiber ground accents, custom wheels, custom stripes and exhaust packages. The Mustang is already an amazing sports car, but when you're talking about performance, there is no such things as too much.
Brandon Ford is your top stop for Ford performance vehicles. In addition to our custom BF Rockets, we have several other turbocharged Fords in our inventory. Brandon Ford offers extensive selection of Mustangs, with a variety of engine options. We also carry performance trims of other Ford vehicles, such as the Focus ST and the Fiesta ST. Regardless of your needs or price range, Brandon Ford will help get you behind the wheel of a great Ford performance car.