2017 Ford Explorer vs 2017 Chevrolet Equinox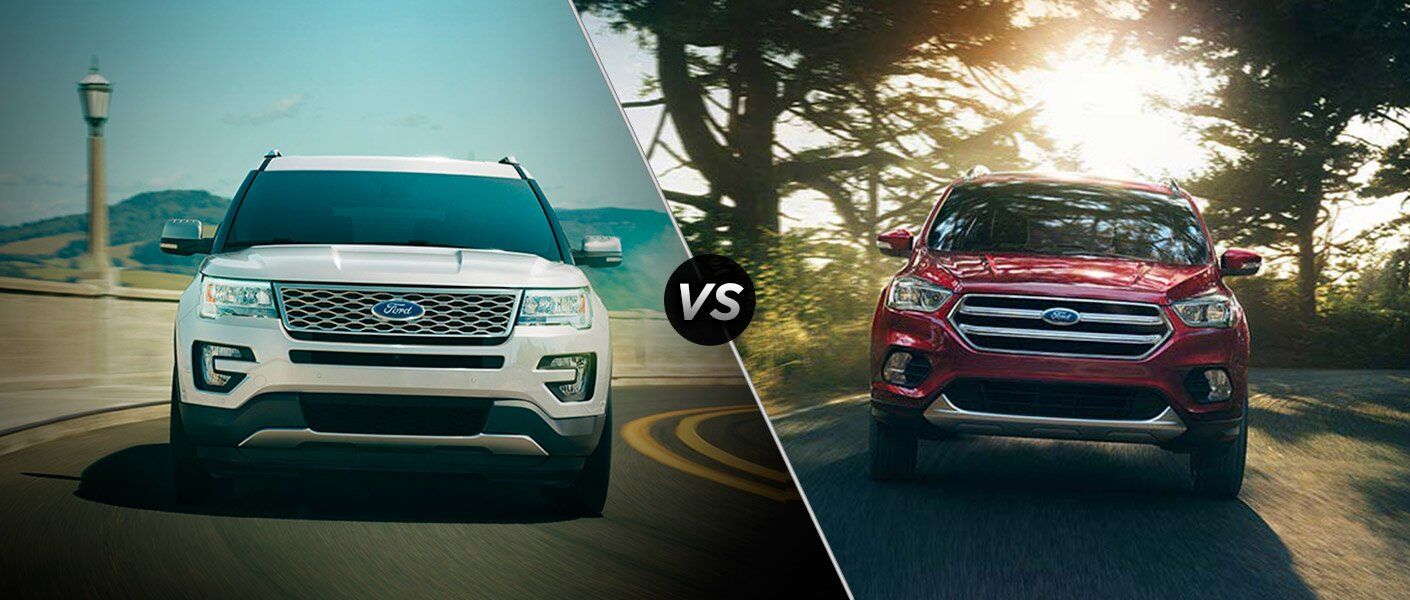 The Ford Explorer has been the best-selling SUV in the country for 25 years, and the 2017 Explorer looks primed and ready to continue that tradition thanks to a new XLT Sport Appearance Package, three powerful and efficient engine options and a comprehensive suite of advanced new safety, technology, comfort and convenience features.
But all of that hasn't stopped competitors from coming forward looking to knock the new Explorer off of the top of the SUV mountain. One such competitor is the 2017 Chevrolet Equinox. But how does the new Equinox stack up against the 2017 Ford Explorer? To find out, we're pitting the two models against each other in a head-to-head comparison. So let's take a closer look at both to find out which SUV is right for you and your needs.
2017 Ford Explorer VS 2017 Chevrolet Equinox
290 HP Horsepower 182 HP
255 lb-ft. Torque 172 lb-ft.
171.3 cu. ft. Interior Volume 131.2 cu. ft.
81.7 cu. ft. Max Cargo Capacity 63.7 cu. ft.
2017 Ford Explorer: More Power and More Room
The 2017 Ford Explorer quite literally bursts out of the gate for a quick lead. That's because the new Explorer has the ability to pump out 290 horsepower and 255 pound-feet of torque, compared to the 2017 Chevy Equinox and its ability to provide only 182 horsepower and 172 pound-feet of torque.
The new Ford Explorer also provides you, your passengers and everything else you're bringing with you a lot more space than the 2017 Chevrolet Equinox can provide. The 2017 Ford Explorer offers 171.3 cubic feet of interior volume and 81.7 cubic feet of maximum cargo capacity, while the new Equinox can only offer 131.2 cubic feet of interior volume and 63.7 cubic feet of maximum cargo capacity.
As you can see, with its superior power and spacious interior, the 2017 Ford Explorer is the obvious choice and clear winner. If you'd like to know more about everything the new Explorer brings to the table, just get in touch with our helpful and knowledgeable Brandon Ford staff in Tampa, Florida. We're here to help.